I am a Mediterranean archaeologist studying contacts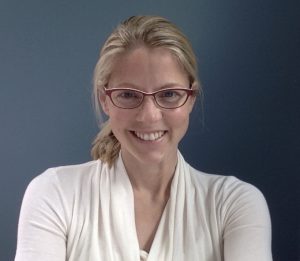 between the cultures of ancient Greece and the ancient Near East – through markets, migration and myth – and how those interactions resulted in the creation of what we now think of as the Classical world.  Both in my research and in the classroom I am dedicated to integrating the traditions of Classical Studies with the archaeological sciences (organic residue and material science, petrography, etc.) These collaborative approaches allow us to reconstruct rich and detailed pictures of the past and to build bridges between disciplines.
My research focuses on two periods of intensive contact. The first is the Bronze-Iron Age transition (ca. 1200 B.C.), tracking Mycenaean immigrants and tribes of Sea Peoples as they moved from the Aegean sphere into Anatolia, Syria, Israel and Crete. The story of their mass migration is echoed in the works of Homer and finds its way into several Greek foundation legends – particularly that of Mopsus – and also the Old Testament. At the core of this research are a series of analyses of locally-produced Mycenaean pottery, domestic coarsewares, and burial customs associated with the Sea Peoples.
The second is the Hellenistic period (323 – 63 B.C.), during which Greek and Phoenician cultural and market forces shaped the landscape of the southern Levant. This study is part of ongoing archaeological work at the site of Ashkelon, on the south coast of Israel. Ashkelon, one of the largest and most famous port cities in the ancient Mediterranean, played home to Phoenician and Greek colonists and later became an independent polis.  My current book project is a detailed archaeological site report of the Hellenistic period at Ashkelon, studying the development of the Hellenistic city, its connections around the Mediterranean and the ways in which the inhabitants negotiated their identity in the shadow of imperial Ptolemaic and Seleucid control.  Ashkelon serves as a coastal comparison to the inland site of Tel Shimron, Israel, where I am the Head of Persian and Hellenistic Research.
I am also embarking on a new project in the study of ancient Mediterranean perfumes, informed by my work in the Bronze Age and the Hellenistic period – two eras for which we have considerable textual evidence for perfume production and trade. By integrating organic residue studies with traditional ceramic and cultural study, it is possible to reconstruct not only specific perfume recipes but also scentscapes – sensory experiences –  which offer new ways to approach historical practice and cultural change. This ties into my role as Co-Architect of OpenARCHEM, an open-source resource for organic residue data, designed to facilitate the integration of the archaeological sciences into traditional archaeological research through data- and protocol-sharing. I am deeply grateful to the Andrew W. Mellon Foundation for supporting the development of this exciting project.
Archaeological Projects
Tel Shimron, Israel (Head of Persian and Hellenistic Research)
OpenARCHEM Project (Co-Director)
OpenARCHEM Archaeometric Database (Co-Editor-in-Chief)
Mouliana Project, Crete (Co-Director)
Leon Levy Expedition to Ashkelon, Israel (Assistant Director)
Works in Progress
From Ashkelon to Ascalon: Archaeological History of the Hellenistic Period. Final Reports of the Leon Levy Expedition to Ashkelon, Volume 10,  Eisenbrauns
Challenges and Opportunities in Organic Residue Analysis, (with A. Koh). Under review, Journal of Mediterranean Archaeological Heritage
Recent Work