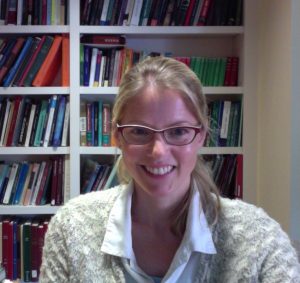 I am a Mediterranean archaeologist with a specialization in interaction and cultural exchange between the Aegean and the Near East, both mythological and material. My doctoral research was devoted to the transitional Bronze-Iron Age periods, tracking Mycenaean immigrants and tribes of Sea Peoples as they move from the Aegean sphere into Anatolia, Syria, Israel and Egypt. The story of their mass migration is echoed in the works of Homer and finds its way into several Greek foundation legends – particularly that of Mopsus – and also the Old Testament. At the core of this research are a series of analyses of locally-produced Mycenaean pottery, domestic coarsewares, architecture and burial customs.
I am presently studying interactions between Greece and the Near East in the Persian and Hellenistic periods (5th-1st c. B.C.), as part of ongoing archaeological work at the site of Ashkelon, on the south coast of Israel.  Ashkelon, one of the largest and most famous port cities in the ancient Mediterranean, played home to Phoenician and Greek colonists and later became an independent polis.  My current book project is a detailed archaeological site report of the Hellenistic period at Ashkelon, studying the development of the Hellenistic city, its connections across the Aegean, and the ways in which the inhabitants negotiated their identity in the shadow of imperial Ptolemaic and Seleucid control.
Secondary research interests include infant burial and infant sacrifice in the Greek and Phoenician traditions, and in particular Philistine subfloor burials of infants in southern Israel, and their relationship to Mycenaean and Egyptian treatment of infants and children.