I am a Mediterranean archaeologist studying contacts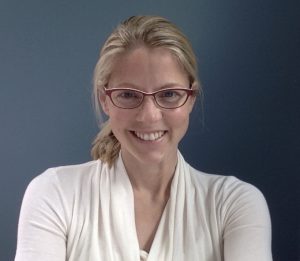 between the cultures of ancient Greece and the ancient Near East – through markets, migration and myth – and how those interactions resulted in the creation of what we now think of as the Classical world.  My current research, building on my training as a ceramicist, lies at the intersection between archaeology, Classical and Near Eastern texts, ceramics and archaeological chemistry. I am Co-Director of the collaborative Wesleyan-MIT OpenARCHEM Project, a research and database project which uses organic residue data to connect archaeological containers with their contents, to reconstruct recipes of ancient medicines, perfumes and cosmetics, and therein to reconstruct networks of commodities, cultural exchange, and socio-cultural practice. Birney Lab is also home to the Ancient Environment Initiative, identifying bioactive compounds in plants identified by Classical and biblical authors, and studying how microclimate can effect their potency and efficacy.
Research in the Birney Lab is supported by the National Science Foundation and the Andrew W. Mellon Foundation.
Both in my research and in the classroom I am dedicated to integrating the traditions of Classical Studies with the archaeological sciences. These collaborative approaches allow us to reconstruct rich and detailed pictures of the past and to build bridges between disciplines.
Field Research
Outside of the lab, my field research focuses on two periods of intensive trans-Mediterranean contact. The first is the Bronze-Iron Age transition (ca. 1200 B.C.) when the Mycenaean kingdoms collapsed, and Mycenaean immigrants and tribes of Sea Peoples moved from the Aegean sphere into Anatolia, Syria, Israel and Crete, bringing new customs and practices. The story of their mass migration is echoed in the works of Homer and finds its way into several Greek foundation legends – particularly that of Mopsus – and also the Old Testament. My fieldwork projects at Desfina-Kastrouli, a Late Bronze Mycenaean center in Phokis, Greece, and at the early Iron Age Philistine city of Ashkelon, in Israel, reflect both endpoints of this trajectory.
The second period is the Hellenistic period (323-63 B.C.),  a period during which Greek and Phoenician cultural and market forces shaped the resonated across the Mediterranean. Ashkelon in the Hellenistic period was one of the largest and most famous port cities in the ancient Mediterranean, a Ptolemaic stronghold for much of the era and a producer of perfumes.  Ashkelon Vol 9 (Birney in press 2021) is the archaeological site report for the Hellenistic period at Ashkelon, and includes detailed analysis of stratigraphy, ceramics and small finds. Ashkelon serves as a coastal comparison to the inland site of Tel Shimron, Israel, where I am the Head of Persian and Hellenistic Research.
Archaeological Projects
Tel Shimron, Israel (Head of Persian and Hellenistic Research)
OpenARCHEM Project and OpenARCHEM Archaeometric Database (Co-Director)
Kastrouli-Desfina Archaeological Project (Co-PI)
Leon Levy Expedition to Ashkelon, Israel (Assistant Director)
Mouliana Project, Crete (Co-Director)
Works in Progress
Ashkelon 9: The Hellenistic Period. Final Reports of the Leon Levy Expedition to Ashkelon. Eisenbrauns (in press, expected fall 2021.)
Recent Work
2021. Hellenistic Agricultural Economies at Ashkelon, Southern Levant (with J. Marston.) Vegetation History and Archaeobotany 7/18/21. https://doi.org/10.1007/s00334-021-00850-1 [link]
2020. The Mycenaean Citadel and Environs of Desfina-Kastrouli: A Transdisciplinary Approach to Southern Phokis. (with I. Liritzis, A. Koh, I. Roy) Mediterranean Archaeology and Archaeometry 20.3: 47-73 (2020) [link]
2019. Ancient Organic Residues as Cultural and Environmental Proxies: The Value of Legacy Artifacts (with A. Koh.) Sustainability 11.3: 656 [link]

2019. Hellenistic Unguentaria from Ashkelon: Insight from combined Materials and Residue Analysis (with W. Gilstrap). Conference Paper, Technology in Archaeology: Recent Work in the Archaeological Sciences, ASOR, San Diego, CA, 11/19/19.

2018. An Astynomos at Ascalon. Eretz Israel 33 (Lawrence E. Stager Volume) (2018):25-32 [link]
2017. Phoenician Bathing in the Hellenistic East: Ashkelon and Beyond. Bulletin of the American Schools of Oriental Research 378: 203-22 [link]
2017. Organic Compounds and Cultural Continuity: The Penn Museum LMIIIC Stirrup Jar from Tourloti. Mediterranean Archaeology and Archaeometry 17.2: 19-33 (with A. Koh) [link]
2015. To the Dregs: Drawing Meaning from the Rhodian Handles of Hellenistic Ashkelon". CHS Research Bulletin 3.2 [link]
2011. Funerary Iconography on an Inscribed Infant Burial  Jar from Ashkelon. Israel Exploration Journal 61/1 (2011): 32-53 (with. B. Doak) [link]

2011. Scale Weights, in D. Stager, D. Master and D. Schloen (eds.)  Ashkelon III: The Seventh Century B.C., 473-92. Winona Lake, IN: Eisenbrauns. (with E. Levine) [link]
2008. Tracking the Cooking pot à la stéatite: Signs of Cyprus in Iron Age Syria. American Journal of Archaeology 112/4: 565-580 [link]